What To Expect
Take in all of the glittering lights of the Las Vegas Strip all while enjoying your favorite cocktail. The High Roller happy half hour is an open bar that allows for guests one full rotation on the observation wheel. The Open Bar pods hold up to 25 people so there's plenty of room for you and your friends or significant other. Not to mention the fully stocked bar keeps the drinks flowing as your hovering 550 ft. above the strip. Book today for this unforgettable experience!
Open Bar
Yes, you heard correctly! Of course Vegas had to put their own "spin" an observation wheel. Take advantage of the "Happy Half Hour" Open Bar. Have a party in the sky for 30 minutes with your friends all while taking in the views. It's not everyday you can say you were sipping on your favorite beverage on the second largest observation wheel in the world.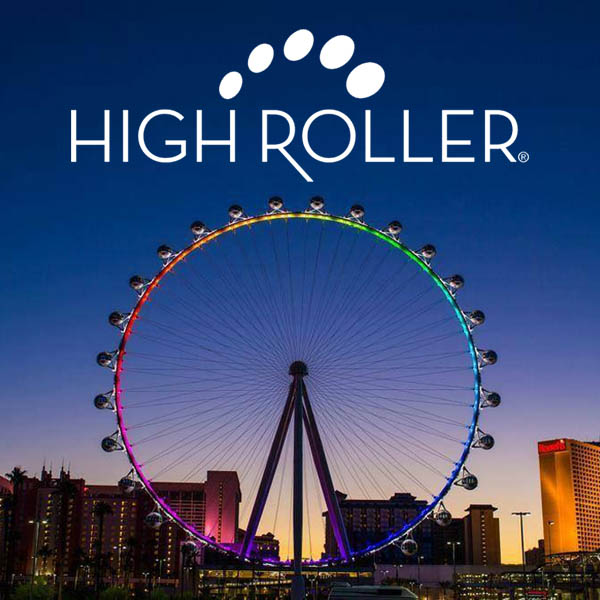 How Much Does It Cost
Tickets for the High Roller Happy Half Hour include the observation wheel experience and open in bar in one. The most up to date pricing and booking options are found on the High Roller page. Individual drinks are relatively expensive, and cost $10 and up, so purchasing the Happy Half Hour tickets is worth it.
What Drinks Are Included
The Happy Half Hour open bar includes beer and mixed drinks. Enjoy drinks for your entire trip around the High Roller observation wheel experience.
What To Wear
Come causal or dressed up before your night out on the strip, this attraction doesn't have a strict dress code. However, make sure to wear some comfy shoes or something you don't mind standing in for 30 minutes just incase you don't snag one of the interior seats.