POV: It's a Tuesday in Las Vegas and you just aren't sure which show to choose from. We understand this decision can be a bit overwhelming so we're here to break down a few of our favorites! Check out our list below of the best Las Vegas shows on Tuesday nights.
David Copperfield At MGM Grand
This man needs no introduction as one of the top illusionists and performers of all time. David Copperfield has defined and redefined how magic shows are done in Las Vegas. Besides being blown away by his epic magic on stage, he also makes room for some delightful humor. Time and time again he proven his flawless abilities, and for that reason alone you can't go wrong with his incredible show.
Cirque Du Soleil's KA At MGM Grand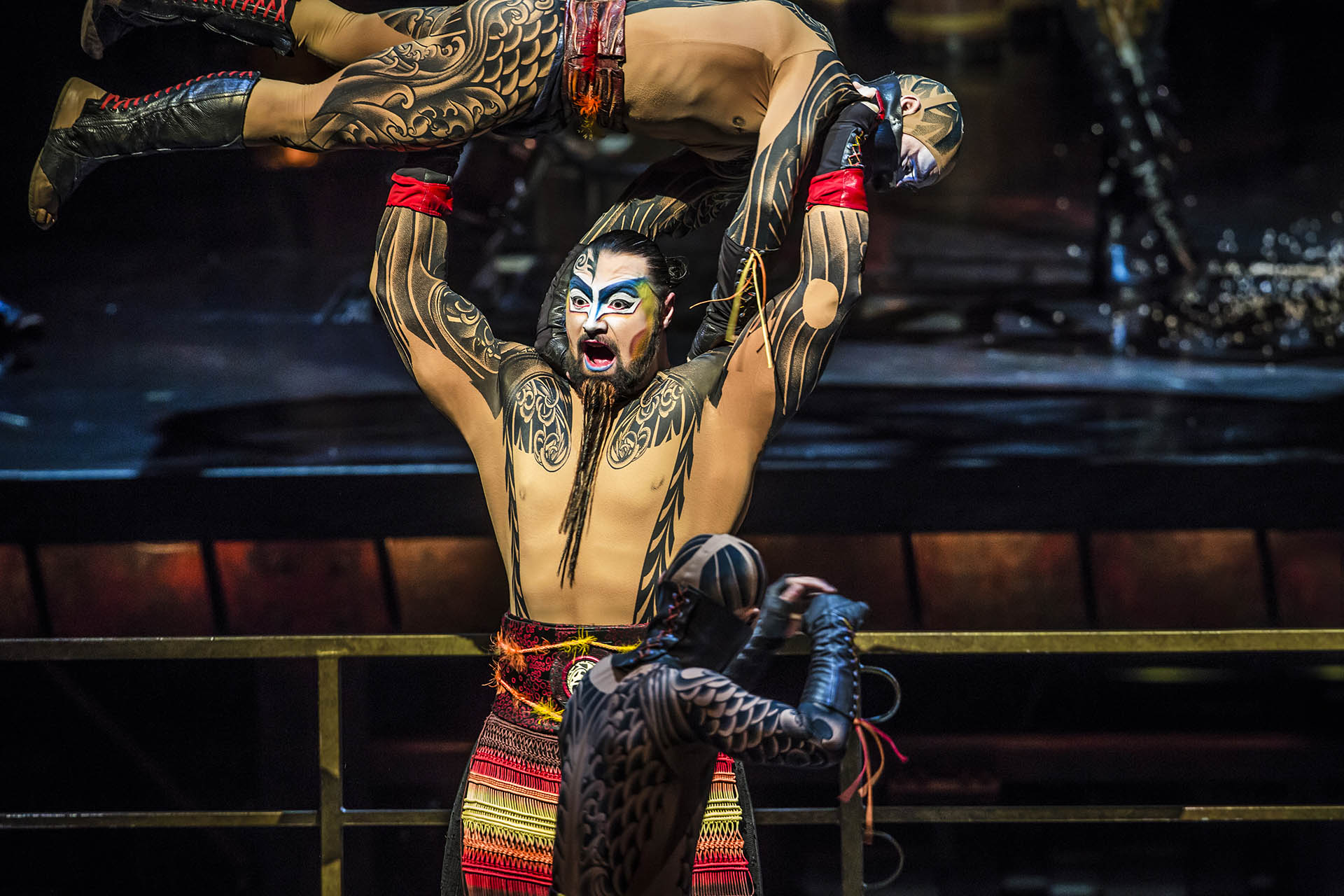 Action and special effects are the focus for this elaborate Cirque production which follows the story and adventures of brother and sister separated during war. Elaborate fight sequences paired with dynamic visual effects are what make KA special. The hydraulic production stage is like no other show in Las Vegas. This engineering marvel allows entire sections of the stage to move, float, and even rotate 360 degrees to create scenes that are unparalleled.
Cirque Du Soleil's Mad Apple At New York-New York
The wild side of New York City comes out to play with Mad Apple. In celebration of the city that never sleeps you'll find the perfect blend of comedy, music, dance, magic and of course….high-flying acrobatics. Additionally, before the show starts, the stage is setup for a unique bar and lounge which invites guests to come early, mingle, and have fun.
Terry Fator at New York-New York
Being described as absolutely brilliant is no small feat, and Terry Fator lives up to the hype with his wide array of talents, showmanship, and vocal skills. Being both funny and entertaining for all audiences makes this show a hit. This show is way more than just puppets, trust us, you're in for a treat.
Cirque Du Soleil's Mystere at Treasure Island
Being the longest running Cirque show in Vegas brings confidence to any visitor that Mystere is something not to be missed. In our minds it really has set the stage for all production shows, and brings a level of acrobatic talent that leaves minds blown. Mystere traditionally has the best price point and is also the best Cirque show for kids.